At TruPay our

purpose

& our

passion

are high performing people inspiring businesses to streamline payroll, time, and HR.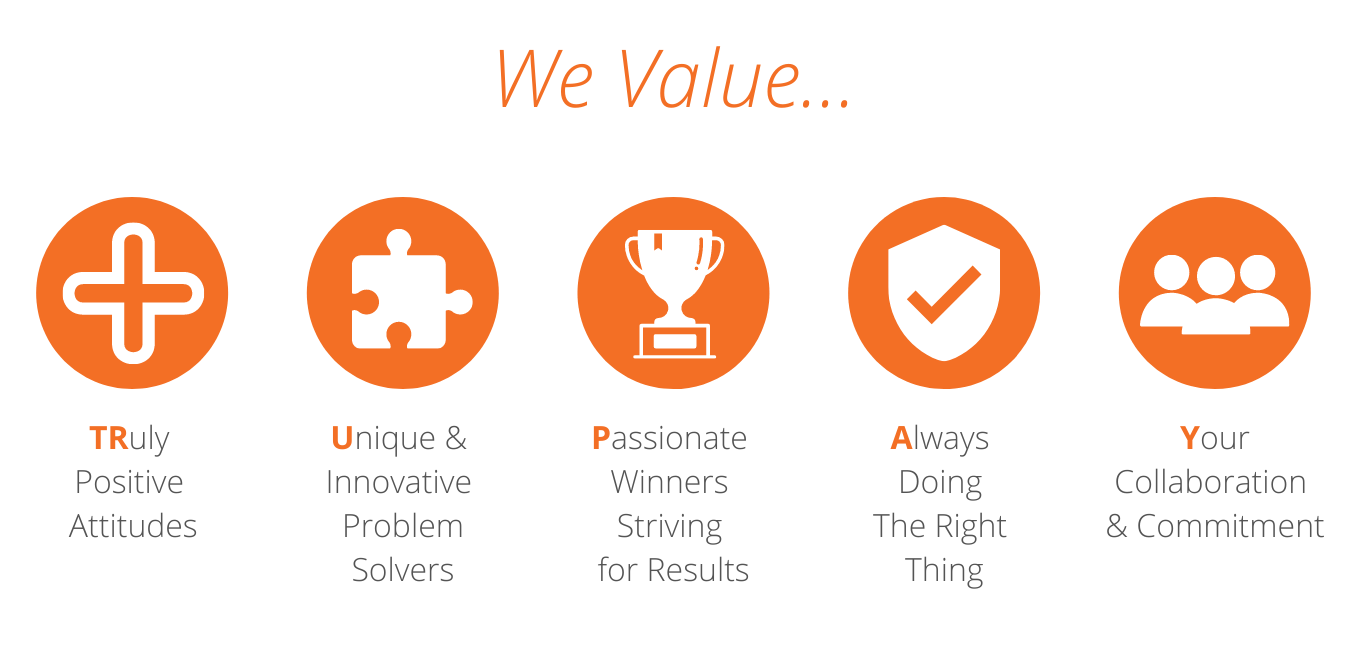 Testimonials
"I feel like my superiors genuinely care for me, and try to create an environment for the entire staff that is comfortable, so people look forward to being in the office."
"It's all about helping people: providing a service that impacts the lives of our customers each and every week."
"I enjoy the chance to have my opinions and ideas heard, helping to define processes and procedures, seeing the ups and downs, and now being looked at as a mentor to newer staff."
We Invest In People
Just like customers, employees are a crucial asset. We support our staff by investing in training, networking, and advancement opportunities. If you have a vision, we'll be there to encourage you.
Holistic Health Includes Work
We know that happy and healthy employees perform better. Our on site game room, athletic equipment, and zen room can help you to relax, focus, and work better.
We Celebrate Everyday
From our annual year-end party and summer cookouts, to pizza Fridays and Cinco De Mayo celebrations— our team finds ways to celebrate together!