Inspiring Simple Workforce Management and HR Processes Through Modern Technology
TruPay's HR module within the InspireHCM platform helps simplify workforce management, whether you have a fully-staffed HR team or handle HR yourself.
HR allows businesses to automate core human resources processes from pre-hire to retire while keeping all employee data and information in a single database.

The InspireHCM HR module integrates the capabilities you need to find and keep engaged and productive employees. Track the entire employee lifecycle with a platform that captures all data from the point of talent acquisition to succession planning.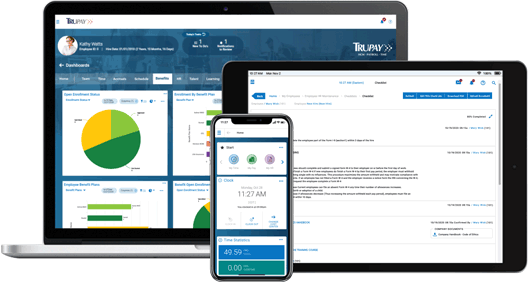 Inspiring HR Processes For Businesses Across All Industries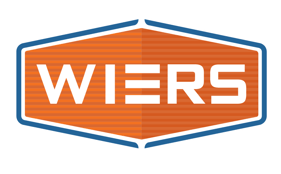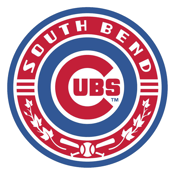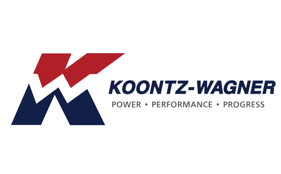 What Powers Our HR Technology?
Inspire HCM HR helps businesses automate core HR processes and tasks while keeping your organization's employee information all in one place.
As part of our InspireHCM Platform, our HR solution allows you to better manage your workforce with features such as:
Reduced data errors processes by eliminating duplicate data entry
and manual processes
Improved compliance with automatic labor law updates to comply with the latest regulation changes
Reduce time-to-hire with seamless recruitment and onboarding tools
Watch our quick HR solution highlight video to learn more, or take a look at our
~10-minute HR demo recording for a more in-depth look!
Expand the Power of HR With...
Talent Acquisition
Recruitment Made Simple
Recruiters and hiring managers can source, track, and evaluate talent while providing a positive, consistent applicant experience. Employees are engaged from the very start with configurable onboarding tools and social media integration.
Compensation Management
Employee Compensation Tools
Streamline and simplify the entire compensation management process from defining guidelines and programs, to modeling and budgeting — even routing your proposals for approval. The results? Reduced administrative burdens. Improved corporate governance. More equitable distribution of rewards. And greater control over your compensation spend.
Background Checks
Background Screening Services
We know it can be challenging to attract and recruit top talent for your company. Background checks can be a smart, productive step in your hiring process. Every organization is unique, and we develop custom packages tailor-made to the specific needs of your company. Structure your background screening solutions so that you get exactly what your organization needs: dependable service, quality results, and peace of mind. Ask a TruPay representative for a list of available background screening services.
Performance Management
Performance and Productivity Tracking
Create, assign, and complete assessments based on defined criteria and automate the review cycle to reflect established processes. Alerts and reminders keep form submissions and approvals on track for more timely review completion. Even more important, it enables you to define cascading goals and track progress throughout the year — not just at annual review time — to measure how employee performance affects business outcomes and to support effective coaching and development.
"TruPay has easy to use software and flexible scaling. Seasonal employees, dealing with gratuities, and multiple departments needing specific information can be challenging. Their centralized support gives us the best customer service imaginable."
"Through the years of using TruPay we have come to love their integrity, willingness to help us solve problems and partnership-attitude in customer service."
"The software is user friendly. Reports are accurate and easy to create. The step-by-step payroll process is efficient, relatively easy to learn, and ensures accurate payroll processing."
"They strive to continually adapt and improve processes to create a better customer experience."
"I appreciate the customer support I receive when I call with a question and their assistance with report writing."
"They have always been timely in their responses... their product is very customer friendly and easy to navigate."
Solutions That Inspire Success