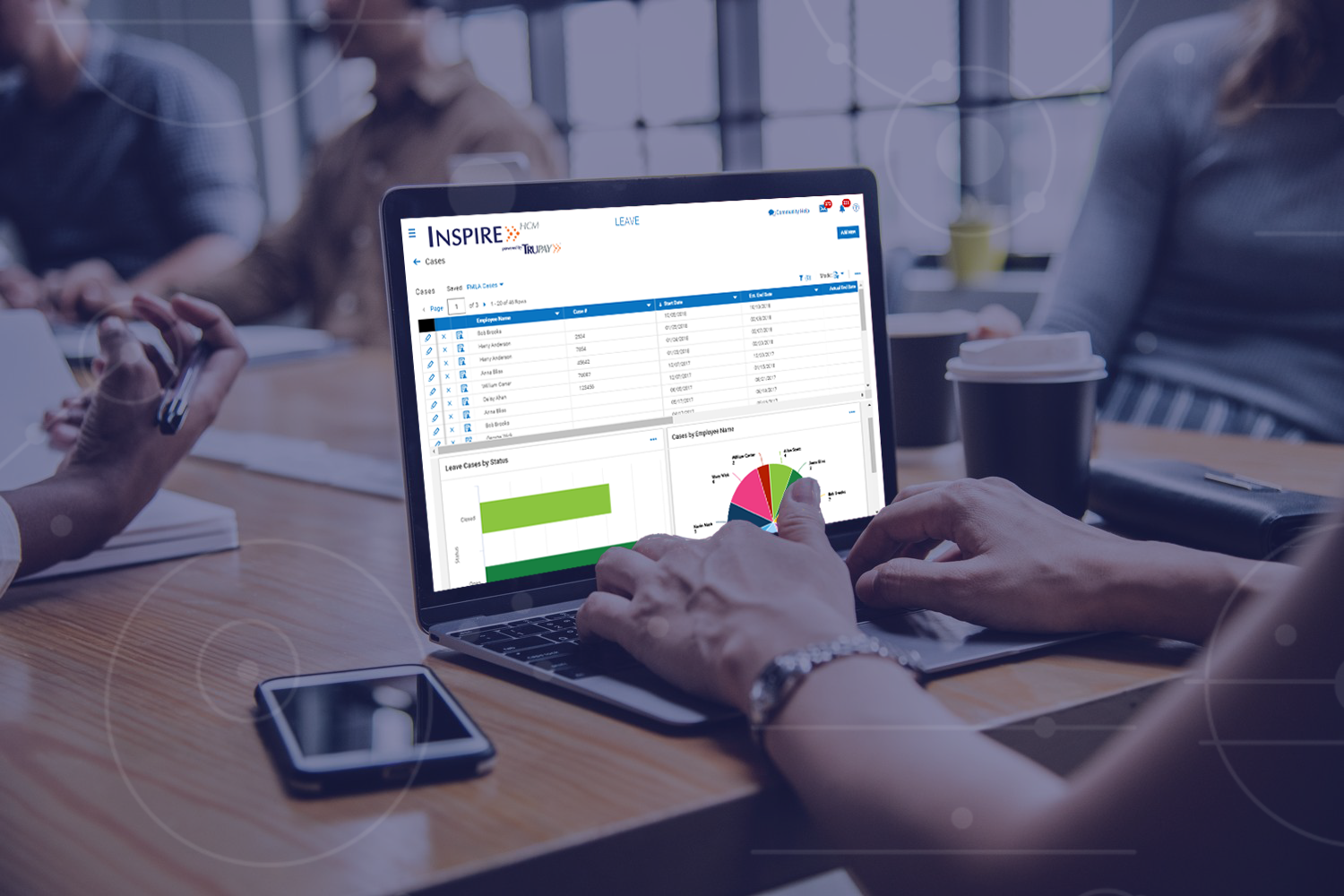 Automated Leave Management Increases Visibility and Productivity While Minimizing Compliance Risk
Employees may require extended time away from work for a variety of reasons and without accurate, automated leave of absence management, employers are at risk of noncompliance with leave regulations and potentially subject to fines or class action lawsuits. With the add-on Leave Management module, provide administration with comprehensive management capabilities that automate the administration and tracking of paid and unpaid federal, state, and employer-specific leave policies.
AUTOMATE/ACCURATE TRACKING

of leave eligibility, type, and duration based on individual employee case data

CONFIGURABLE LEAVE PROFILES

include available categories, entitlement time, rules, and workflow for request/approval proces

s

EMPLOYEE SELF-SERVICE LEAVE REQUEST

simplifies and automates leave case creation




Want more details on TruPay's InspireHCM solution?