A Team of HR Experts Serving Clients for Nearly 25 Years
Businesses need human resources the minute you hire your first employee. And as your company continues to grow, finding the manpower, time, and resources, to ensure compliant, effective, and functional HR processes may become challenging. Fortunately, with OMNI Human Resources Management by your side, businesses can get the full range of HR support they need to make HR not only a hands-off part of their business but a part that drives a successful workforce and company performance.
Leave HR to the experienced professionals at OMNI Human Resources Management, so you can focus on more strategic initiatives for your organization.
Request a Consultation Today →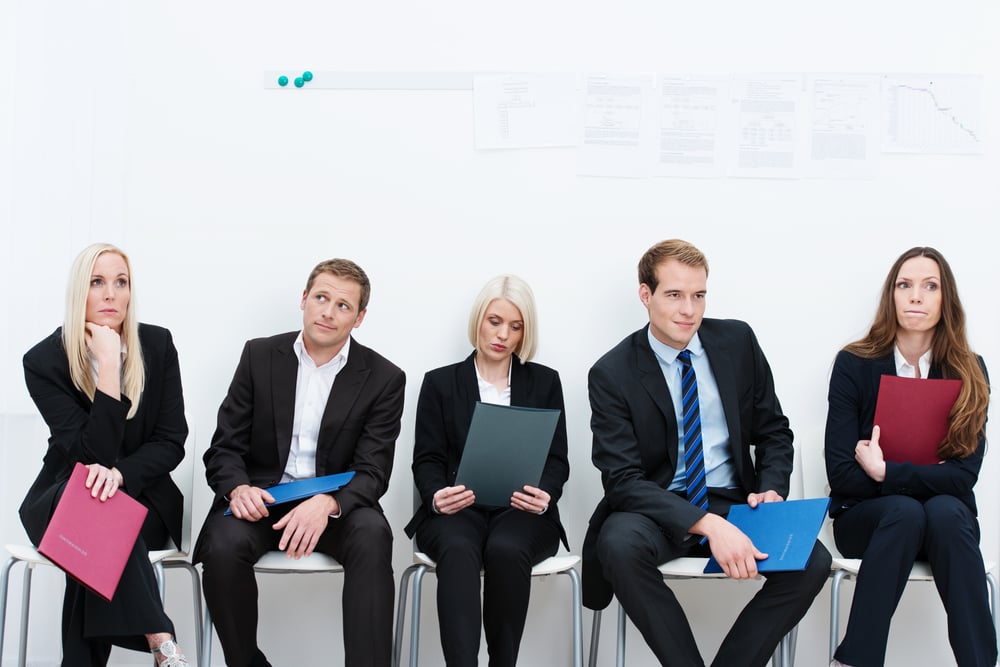 "Our goal is to create successful client organizations through a focused, aligned, and committed workforce. We believe every organization can succeed with 'the right people doing the right things for the right reasons'. Organizational performance and success require intentional effort to attract, acquire, develop, focus, reward, and retain talent over the long haul. We support your employees, managers, and leaders with advice, coaching, counsel, and best practices that strategically impact organizational success at all levels."
- Julie Anderson, VP of Operations at OMNI HRM
Membership Community
On-Demand HR Support
Sometimes you just need to talk to an expert. Through our membership community, you'll be matched with your own designated Senior HR Consultant, someone who's been in your shoes, and will ensure that the services you receive are tailored to your organization's unique needs.
Our membership benefits include:
An online client portal
Exclusive templates, HR document samples, and training videos
Access to compensation and benefits survey data
Roundtables, professional
development workshops, and other learning opportunities (offered at no cost to your employees)
Discounted rates on incremental
consulting and executive engagements
And more!
Executive Search
Executive Talent Acquisition
We understand the challenges organizations face when it comes to recruiting executives and other leaders. With OMNI's Executive Search services, you'll get access to a team of search consultants with years of experience across all industries. Since 1998, we've filled hundreds of C-suite, leadership, and mid-level roles. Our consultant support, augmented by top-notch employment branding, technologies, extensive nationwide referral networks, and related supports, will deliver a comprehensive, efficient, and compliant recruiting experience.
While our client blend has always been a balanced mix of for-profit and nonprofit organizations, we've helped companies recruit and retain top talent in a full range of industries, including
Healthcare & Federally Qualified Health Centers (FQHCs)
Financial Services, Banking, and Accounting
Nonprofits
Municipalities
Colleges & Universities
Research
Engineering & Architecture
Manufacturing
Professional Services
Real Estate
Construction
Retail
HR Consulting
HR Consulting & Support
Not every organization is ready to fully outsource its HR processes. OMNI Human Resource Management can support every aspect of your business through our on-demand consulting services. OMNI's holistic, relationship-based approach ensures that each client receives individualized advice and counsel.
OMNI's team of experts offers a full spectrum of specialties, including:
Organizational culture & development
Board and leadership development
Compliance & best practices
Compensation & total rewards
Employee relations & support
Business strategy and succession planning
Performance management
HR systems & business processes
HR Outsourcing
Full-Service HR Outsourcing
Unlike many other providers which offer limited business processes, OMNI Human Resource Management offers a true HR outsourcing partnership. With our team of experts as your own HR department, you'll receive significantly more expertise and support at 20 to 40 percent lower cost than most internally managed HR departments. You'll also have full access to our technologies, resources, and specialty expertise.
Your dedicated outsourcing team will include
A Dedicated Senior Consultant - a highly experienced human resources consultant who serves as your Human Resources Director
An Employee Services Consultant – a professional who manages all administrative support associated with payroll, benefits, and related employee services
An HR Specialist - a professional who offers a variety of supports, related to recruiting, hiring, and onboarding